Welcome to Lanark Amateur Musical Society
Lanark Amateur Musical Society have been performing since 1979 and have produced successful shows that have been enjoyed by many. We are a small, fun loving company who aim to provide quality entertainment for all age ranges. Since our inception, we have been affiliated to NODA and members regularly attend the annual NODA conference. We are strong supporters of Musical Theatre in Lanarkshire and arrange travel to other Company's shows.We are always delighted to welcome new members. If you are interested in finding out more about joining our club please message our Facebook page or email secretary@lams.org.uk
Rescheduling of 2020 Show
Our 2020 show is the musical romantic comedy "Hairspray". Come along and watch in Lanark Memorial Hall NOW in September 17th to 19th 2020.
Who are lams?
We are a group of people with varying backgrounds, careers and experiences. But we are ALL passionate about music, dance and performing.
Advertise
Every year we produce a Show Programme. If you would be interested in advertising within the Programme then please contact us for information.
No experience is necessary to join LAMS – just an enthusiasm to perform. Everyone will be made most welcome, if you are aged 14 or over and are interested in joining our company please come along and join us. We also need help behind-the-scenes with props, costumes, fundraising events, make up and front of house. Contact us to find out more about joining.
From the cellblocks of Chicago to the streets of Baltimore, last year we were delighted to announce that our '40th anniversary' 2020 show was going to be HAIRSPRAY! An American musical comedy set in the swinging 60s, this international smash hit musical features the infectiously feel-good songs Good Morning Baltimore, Welcome to the Sixties, You Can't Stop the Beat and Big, Blonde and Beautiful.
This was not meant to be as the show was first cancelled in March 2020, then September 2020 due to COVId-19. The committee made the very difficult decision not to try and reschedule the show again. You can read the full statement here.
Production sponsored by Border Biscuits
Charity partner Alzheimer Scotland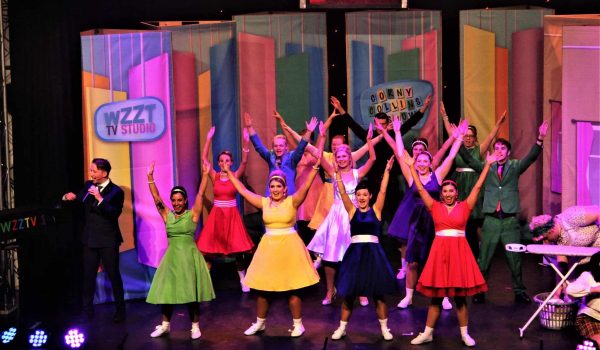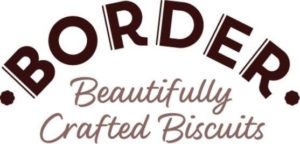 Interesting Facts about the club